Australian Netball League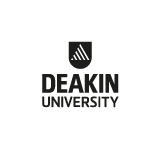 The Deakin University Australian Netball League (DUANL)
gives netball fans around the country the chance to see some of our best young talent in action in a seven week competition.

For the players, it is a fantastic opportunity to test their skills in a competition that bridges the gap between State League competitions and Suncorp Super Netball. As part of the elite pathway many of the players that compete in the DUANL environment will progress into Suncorp Super Netball and National team selection.

The Deakin University Australian Netball League is vital to our national pathway, not only providing players an opportunity to develop but also coaches, umpires and officials.

The ANL was first contested in 2008 and now involves six state/territory teams.